The idea and the story of quality and organic Macedonian food that is slowly conquering markets around the world, and especially the growing Arab market, is slowly becoming a reality. Macedonian organic honey Floreo, produced in the wild, inaccessible and ecologically clean areas of Mariovo, is currently sold and consumed on the tables in Saudi Arabia.
The Saudis will have the opportunity to enjoy the Macedonian honey produced in the beautiful Macedonian mountains in an authentic and organic way.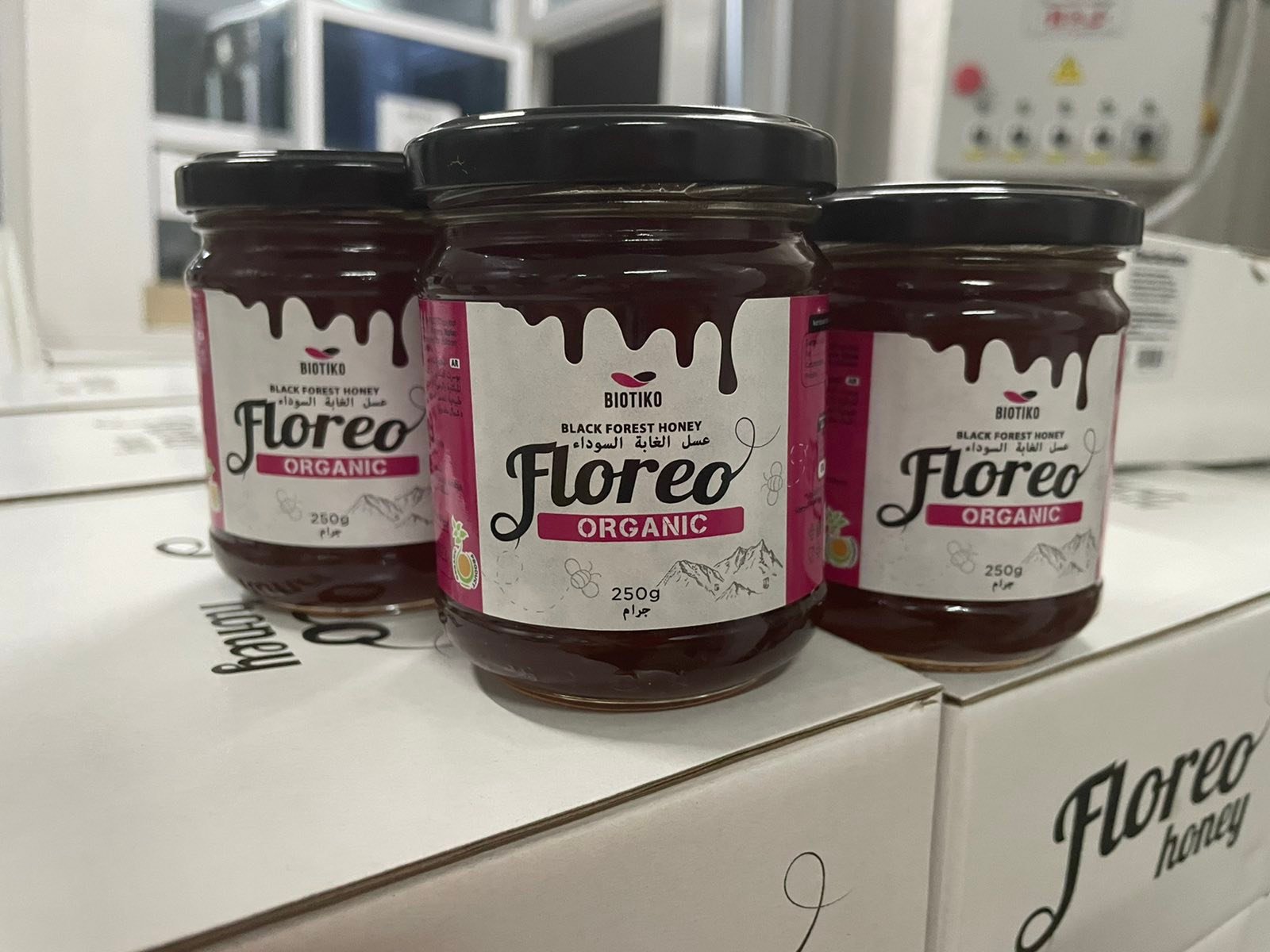 After a whole year of negotiations, we can say with great pleasure and pride that Floreo honey is also sold in Saudi Arabia. This is the first major export of the range of products from the Floreo brand and the first export of Macedonian organic honey to Saudi Arabia.
In the first shipment to the port of Jeddah, the following Floreo products were sent: Organic Mountain Honey, Organic Meadow Honey, Imuno Honey, Ginger Honey, Cinnamon Honey and Choco Honey. At the request of the Saudi importer, quantities of 250 gram jars were ordered, as well as 720 gram jars.
For a start, Floreo products will be sold in health food stores in Jeddah and Riyadh, and if the plan goes, at a later stage in the larger supermarket chains in Saudi Arabia.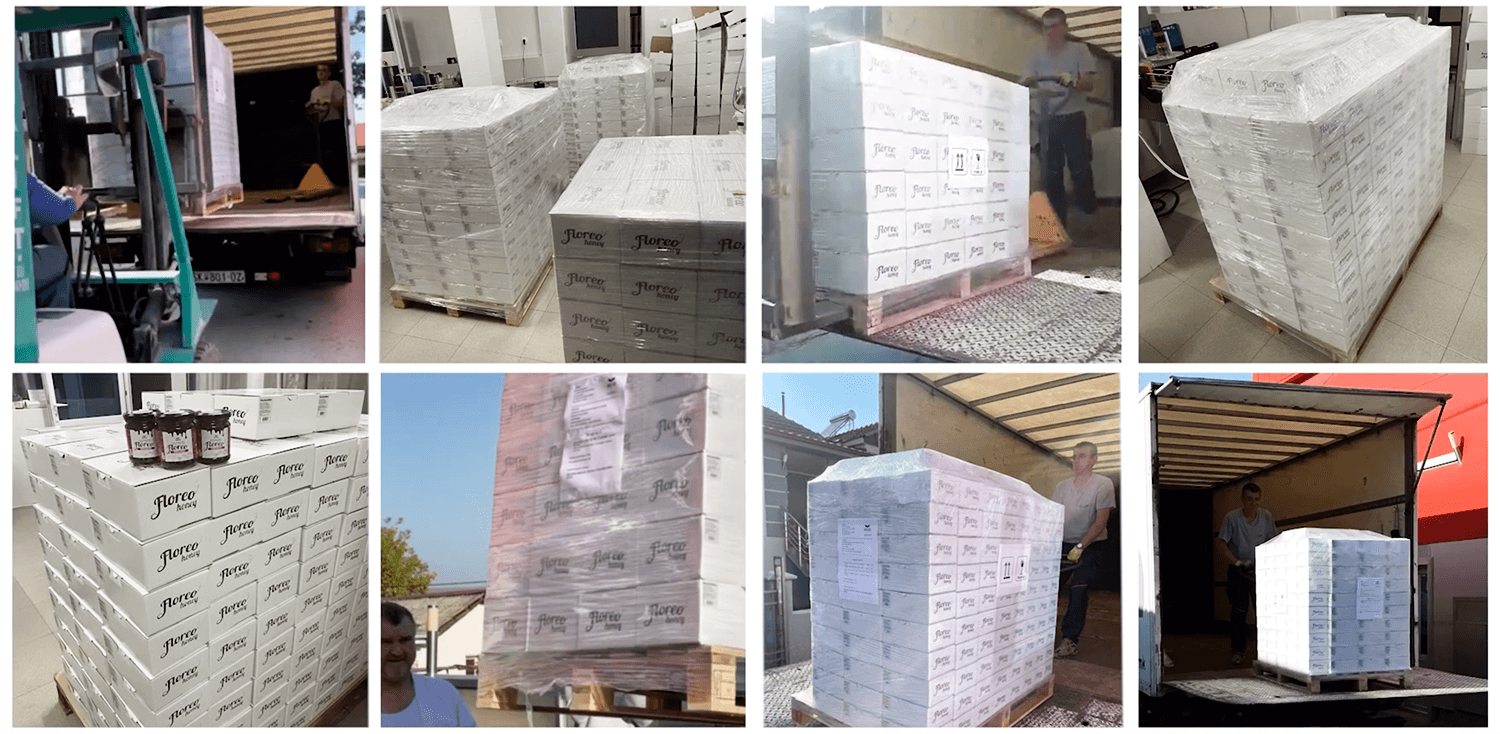 What three years ago was just an idea of ​​4 young entrepreneurs, is slowly coming true. Biotiko, as a company created in 2019, was inspired and encouraged by the idea that the merger of quality organic honey producers with a digital marketing agency, could result in a synergy, which will bring a better developed brand that can compete in overseas markets.
The team, which was later expanded to include another member who helped find the Saudi client, first began redesigning Floreo's labels and overall branding strategy. The first online honey store in Macedonia was created, and numerous marketing materials (brochures, videos, photos) were created.
Of course, listening to the comments and reviews from the customers, the products themselves were gradually improved.
An additional incentive was the support from the Ministry of Agriculture, Forestry and Water Economy, which through the program "Support to stimulate agricultural production" subsidized investment in a machine for labels and lot numbers.
This is a great success for Macedonia in general, because with this we confirm that we are a country that has exceptional quality organic products and export potential.
The Floreo team does not stop there. The aim is to increase exports to Saudi Arabia and to establish the brand in that market, but also in other markets in the Middle East.